About CUMH:
CUMH is part of the Cork University Hospital (CUH) campus. The building is located in front of CUH and is finished to a very comfortable and homely standard.  The building has six floors and an underground car park.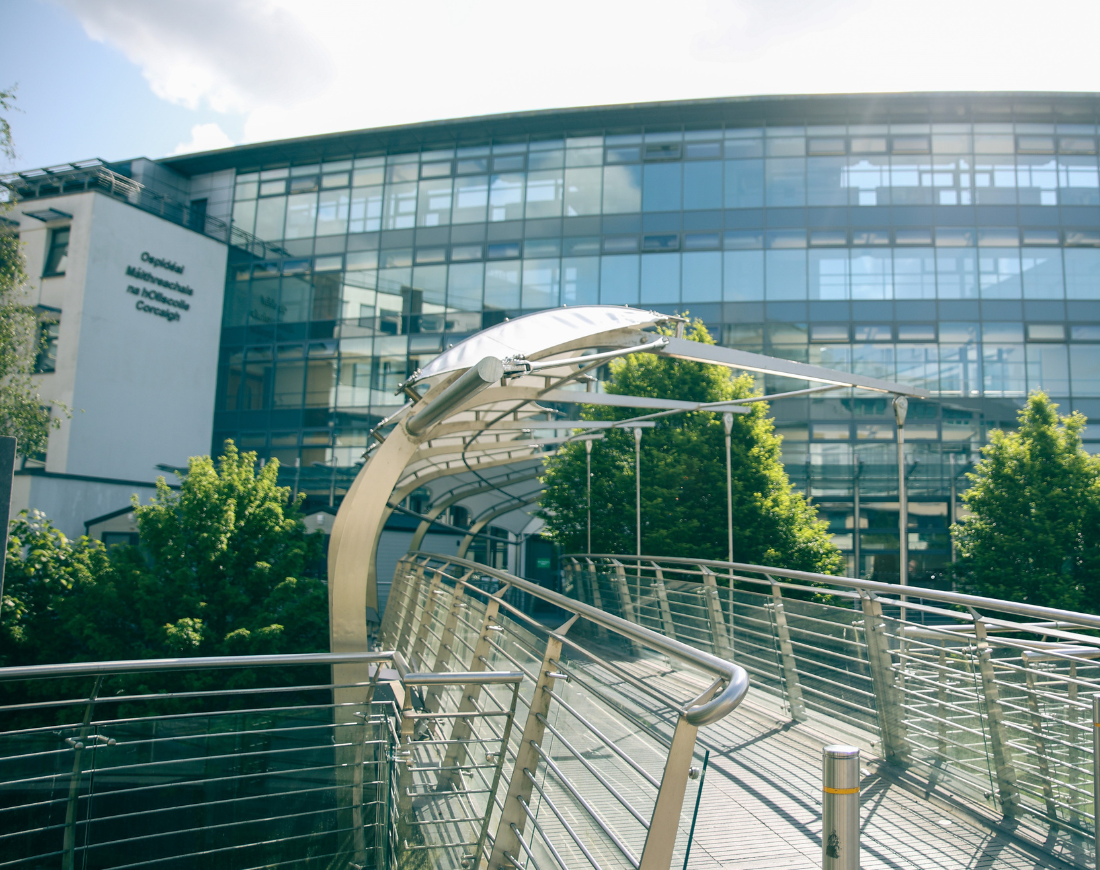 First Floor
You enter the building on the first floor. The main reception, shop, café, Emergency Room and day services are located on this floor. Day services incorporate the ultrasound department, fetal assessment unit, outpatient facilities, midwives' clinic, and support services such as physiotherapy, social work and dietetics.
Ground Floor
The birthing suite has 12 individual delivery rooms, one of which has a birth pool. The birth pool can be used for pain relief in the first stage of labour, but not for the birth of your baby. It is available to women who have identified 'low risk' pregnancies. A 'home from home' room is available to women who wish to give birth in a less formal environment in the hospital. The theatre suite has four operating theatres; two obstetric theatres for Caesarean sections and two gynaecology theatres. This floor also has a recovery room and a high dependency unit where we look after women with pregnancy complications. The neonatal unit has 46 cots, six designated intensive care cots, six high dependency cots and 34 special care cots.
Second, Third & Fourth Floors
CUMH has 126 maternal beds with a selection of rooms – four bed, two bed and single, all with ensuite facilities.